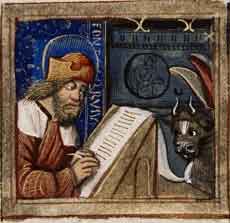 Terpsichore Schedule
Friday, April 14
Set up is planned to start at 7pm and finish before 10pm, with a possibility of dancing after setup at the venue's discretion.
Saturday, April 15
8:00am - Morning Setup (Left from Friday?)
9:00am - Gate opens/First Class
All Day: Gaming Activities; Bake Sale (see below)
2:00pm - Musicians' Rehearsal
4:00pm - Classes End/ Dinner Break
5:30pm - Court
6:30pm - Ball, Desert Revel, and Chess Tournament
11:00pm - Event Ends/Clean up


Bake Sale - Cynnabar Armored Fighters
On the day of the event the Baronial armored fighters are sponsoring a bake sale to support the Cynnabar weekly practice/meeting rental. Come get a snack or buy a whole dessert to take to the Dessert Revel during the evening ball! Look for the table!
Musicians' Rehearsal - Aaron Drummond, OL
All musicians are welcome to play for the ball! Join us to go over any of the less familiar tunes. More information on the
Ball List
.
Gaming Day and Night - Lord Michel le Marchant
Open Gaming (10am - 12pm; 2pm - 4pm): Enjoy a selection of period and not-so-period games. Nine Men's Morris, Chess, Karnöffel, and more will all be available.
Class: Learn Karnöffel ("Kernuffle") (1pm): Come learn the earliest known European card game, a game enjoyed by landsknechts but despised by the powerful for its subversive themes. Choose your partner, bid for points, and take tricks, but beware that one suit goes wild, with royalty beaten by lower cards, incomplete trumping of other suits, and the lowest card of all able to beat Karnöffel, himself!
Handouts and cards provided for up to twelve seats. More are welcome, but may need to share materials.
Chess Tourney (during Grand Ball): Match wits in a single elimination Chess tournament held over the course of the first three dance sets. Winner to receive a "period" French coin: a silver 1551 Douzain aux Croissants (27mm., 2.55g), Dijon Mint, of the reign of Henri II."